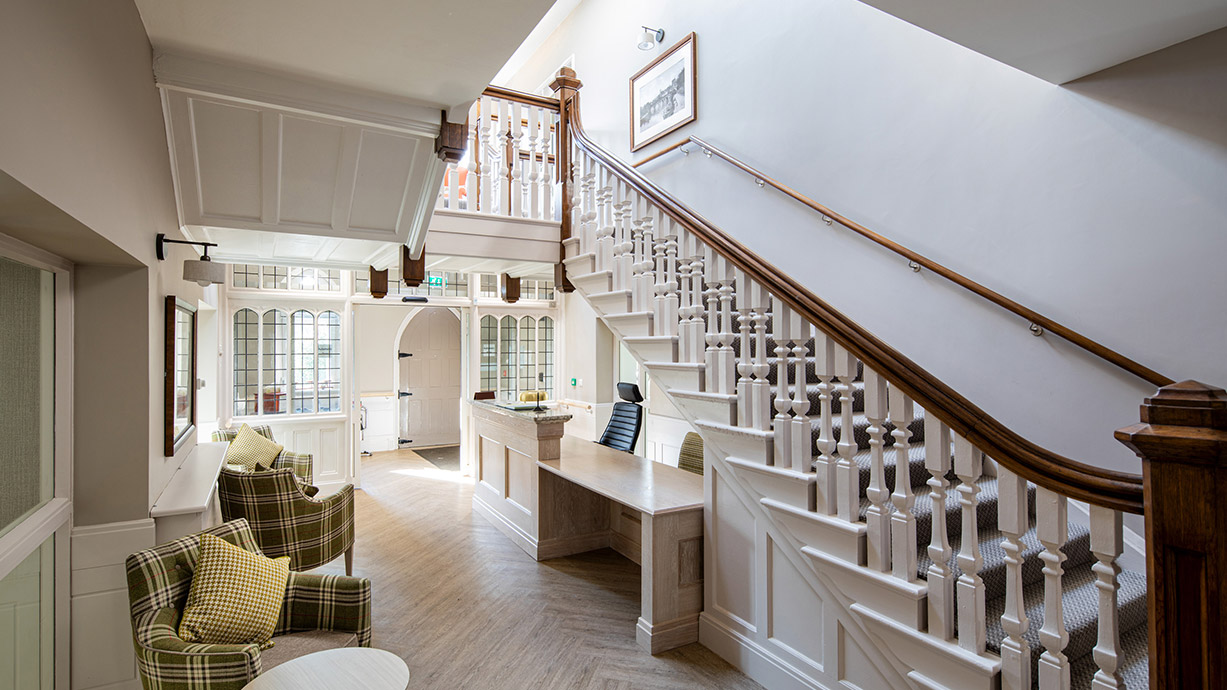 We are excited to announce that Bedell House has been nominated for the heritage category at this years RICs Social Impact Awards, North East and in the conservation & regeneration category at the Constructing Excellence North East (CENE) Awards.
The RICS awards recognise built environment's positive and transformational contribution to society, with the heritage category showcasing the top conservation, renovation or restoration of a single building or a group of buildings or structures in the North East. The Constructing Excellence Awards are also designed to showcase and celebrate achievements by projects, organisations and individuals from the built environment.
Set within a secluded valley just 2 miles south east of Durham City centre, Beddell House is a grade II listed building. The building itself is a 60-bed residential care home, however significant renovation works were required to allow for the building to be more accessible for residents.
Edwards Architecture were tasked with creating a more dementia friendly environment to give residents greater independence through improving their current facilities. The refurbishment of the building was designed to preserve the original character and fabric of Beddell House.
Regardless of the outcome of the awards, we are proud that the hard work the Edwards Architecture team put into this project has been recognised.