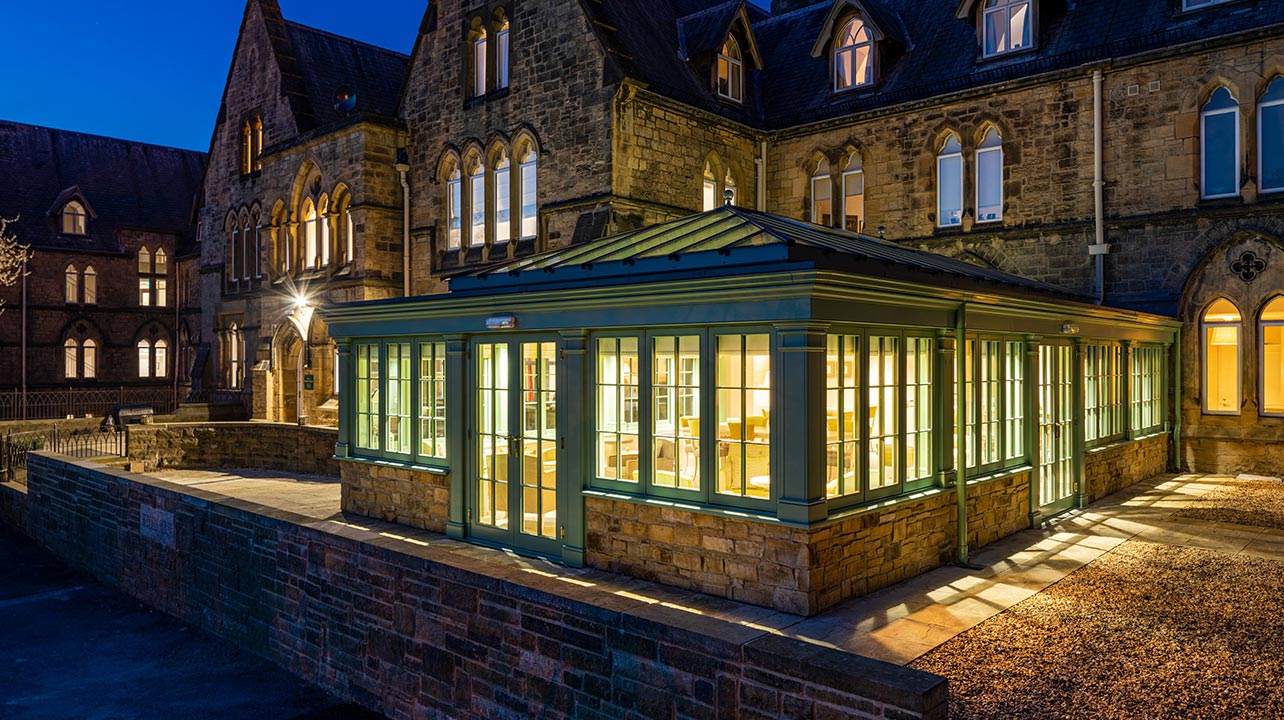 The team at Edwards Architecture played a key role in the first instalment of the £1.7m renovation scheme on the Sherburn House Charity Estate located in County Durham, the Beddell House refurbishment.
Working in partnership with Esh Construction, we were tasked with the refurbishment of Beddell House, a 55-bed residential home. Helping to remove the stigma associated with care homes, Beddell House features a non-institutional design with high-end finishings, whilst also preserving the heritage of the building for years to come. See more about the Beddell House project.
The latest instalment of the renovation scheme at Sherburn House Estate has seen the transformation of two Grade ll listed buildings to deliver 14 self-contained flats for over 55s, with this including 12 sheltered accommodation and 2 general needs flats.